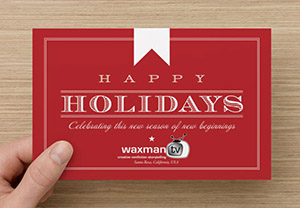 At Waxman.TV, we are are celebrating this new season of new beginnings by giving back to the community. We are grateful for the kindness of friends and family, the beauty of Northern California, and the opportunities that await our company in 2015.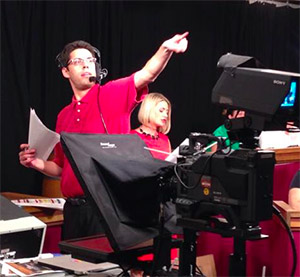 For the last 9 years, I worked for my favorite nonprofit organization in the world: KRCB North Bay Public Media. Well-meaning friends would often point out that I could earn so much more money in the private sector. While true, I saw my work at KRCB as a way of giving back to the community. My 9 years at KRCB were my volunteer work and annual donation to an important cause. I received much more than I could ever give.
I started Waxman.TV because it was the best way to remain true to my ideals while also earning a living wage, so that I may grow my own roots here in Northern California. As a startup company, cash is tight: I am building a premium, high-quality broadcast and video production company. However, I still feel compelled to give back at year's end. As they say, "Tis the season!"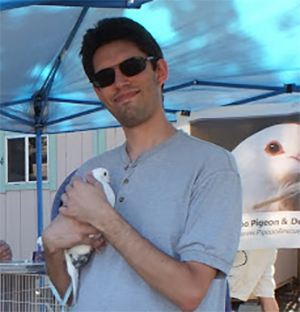 This year I am giving a gift to one of my other favorite nonprofit organizations: Palomacy Pigeon and Dove Adoptions (formerly MickaCoo Pigeon and Dove Rescue), for which I've been volunteering since 2012. After 7 years, this grassroots animal rescue is on the verge of its own new beginning. I cannot say more until after the official announcement on Saturday, December 6; on Sunday morning, please check back here for the world premiere of a 3-minute video for and about this essential nonprofit, the people who make it work, and the lives we are saving through this essential work.
We're proud to present this 3-minute video, released to coincide with Saturday's big announcement:
---
It's December. Normally, I'd buy my friends and family members bottles of wine, fancy art, tasty treats, gadgets and gizmos, or gimmicky gifts galore. This year, I donated my personal gift-giving budget to finance the production of a high-quality, professional video to announce MickaCoo's big change. That said, if you still feel compelled to buy me a gift, here is my wishlist (in no particular order):
Donation in Waxman.TV's name to Palomacy (formerly MickaCoo)
Donation in Waxman.TV's name to KRCB.
Starbucks gift cards (hey! it's an addiction!)
I am grateful beyond words for my friends and family, my clients, my community, and this beautiful place I am fortunate to call home.
Here's to new beginnings!
David Waxman
Owner, Executive Producer, and Director/Writer/Editor
waxman.TV: Creative Nonfiction Storytelling.
Proudly established July 1, 2014 in Santa Rosa, California, USA.